While many on Sunday took time to commemorate the 21st anniversary of the 9/11 attacks, several Republican figures took the opportunity to focus on entirely different event: the 10th anniversary of the Benghazi attacks.
Late on September 11, 2012, in Benghazi, Libya, members of the Islamic militant organization, Ansar al-Sharia, launched attacks on a U.S. diplomatic building and a CIA annex that led to an armed conflict throughout the night. Investigations later found that the attack was premeditated for the most part, with a smattering of people joining the attack from a nearby protest.
A total of four Americans were killed in the attacks, including J. Christopher Stevens, the United States Ambassador at the time. In the wake of the tragedy, numerous Republicans seized on the incident as a scandal to levy against their political opponents, most prominently Barack Obama and Hillary Clinton, who served as President and Secretary of State, respectively, at the time of the attack.
Despite the fact that 10 investigations were eventually conducted into the Benghazi attacks and the response from U.S. officials—most of which were led by GOP committees—no evidence was found that any top officials in the Obama administration had acted improperly at the time. Clinton did, however, later accept responsibility for certain security issues that exacerbated the attack.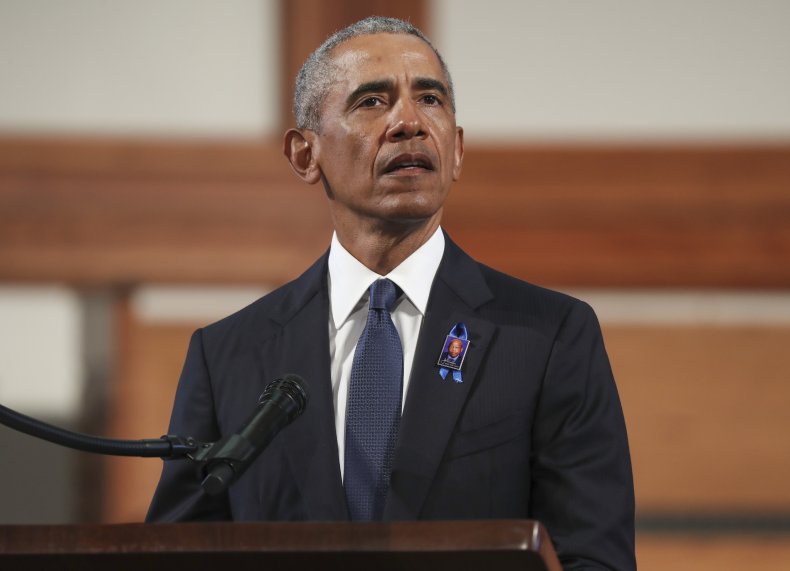 Texas Senator Ted Cruz was among the prominent conservatives and conservative outlets to tweet about the anniversary on Sunday.
"10 years ago Islamic terrorists killed 4 Americans in Libya," Cruz tweeted. "The attack was a direct result of the failed policies of the Obama-Biden admin. They falsely blamed a video to cover up the weakness, appeasement, and incompetence that led to the attack."
"Never forget that four Americans died in Benghazi under Hillary Clinton's watch on September 11th of 2012," anti-Islam activist Brigitte Gabriel tweeted, going on to list the names of the four victims: "US Ambassador J. Christopher Stevens, USFS officer Sean Smith, CIA contractor Tyrone S. Woods, CIA contractor Glen Doherty."
Ethan Chorin, a leading analysts on Libyan affairs, recently released a new book which aims to give a more thorough historical context of the attacks in Benghazi. In it, he lamented how the attacks were turned from a tragedy into a scandal by figures looking to use it to win "political points," and how that resulted in investigation that were more like a "circus."
"By making it about scoring political points rather than trying to fix a broken system, they only perpetuated a controversy that was further tearing apart the county," Chorin wrote, according to a review by NPR. "The fact that so many investigations resulted in so few answers is its own tragedy. From the edges of the five-ring political circus that was Benghazi, some voices shouted out important questions, none of which were answered. The Benghazi committee might have been able to break new ground and do the country a service if it had focused on them."