LAKE CHARLES – At El Gallo Latin Market, kitchen staples from nearly every Latin American country abound. The small store is packed with culturally-specific ingredients: Salvadoran hard cheese, various types of corn meal, bottled mojo marinade.
Since the 2020 hurricanes and subsequent disasters in 2021, population numbers in the Lake Charles region have dropped significantly. But one demographic's numbers have exploded: immigrants from Latin America.
In 2020, the U.S. Census Bureau's American Community Survey estimated that there were 2,475 immigrants from Latin America living in Calcasieu Parish. By 2021, that number had nearly doubled to 4,830.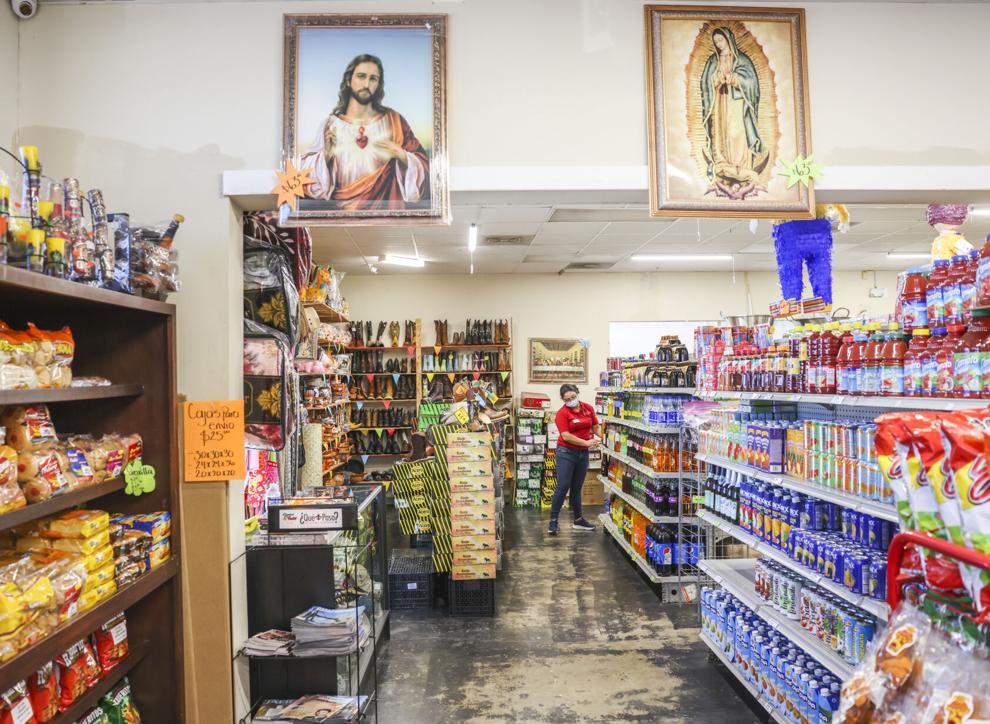 "After the hurricane, they came from lots of places, from Texas, from Baton Rouge," El Gallo owner Fabiola Mateo said of her growing clientele. "There are a lot more Hispanic clients."
Most are natives of Mexico and Honduras, Mateo noted, although accents from across the Americas can be heard in and around the city's growing number of Latin American grocery stores, restaurants and food trucks.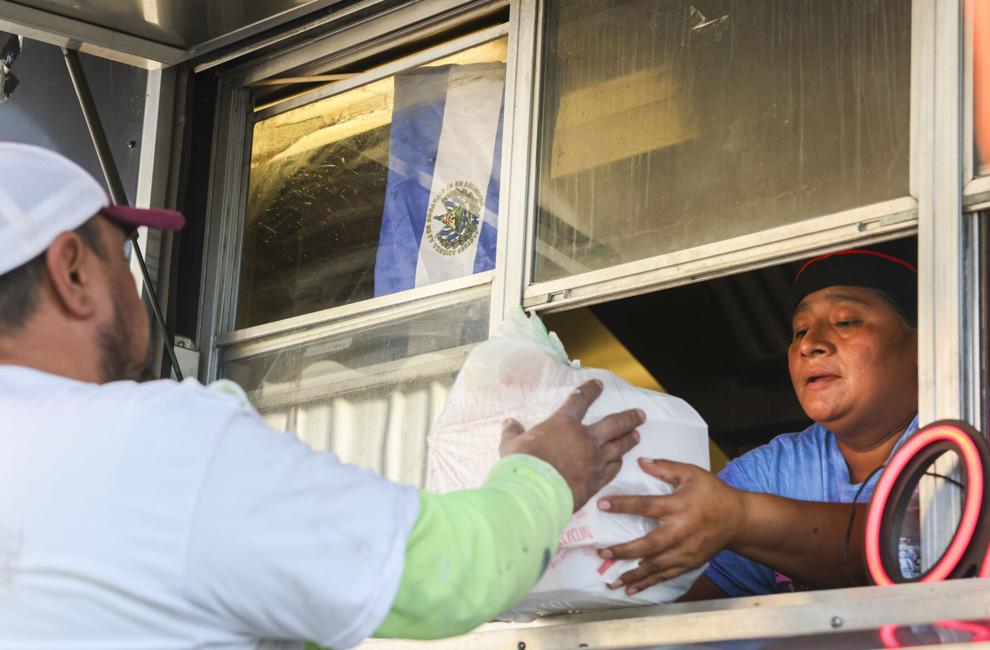 Mirroring the post-Katrina experience in the New Orleans area, the immense need for construction workers as a result of the destruction caused by hurricanes Laura and Delta, as well as a winter freeze and the May 2021 flood that followed, has played a role in attracting more immigrants to this part of the state.
Martin Benitez, a general contractor from Houston, has been part of the region's rebuilding efforts. Originally from El Salvador, Benitez arrived in Lake Charles from Texas shortly after the hurricanes and now works on construction projects in the area. His workers hail from Nicaragua, El Salvador and Mexico.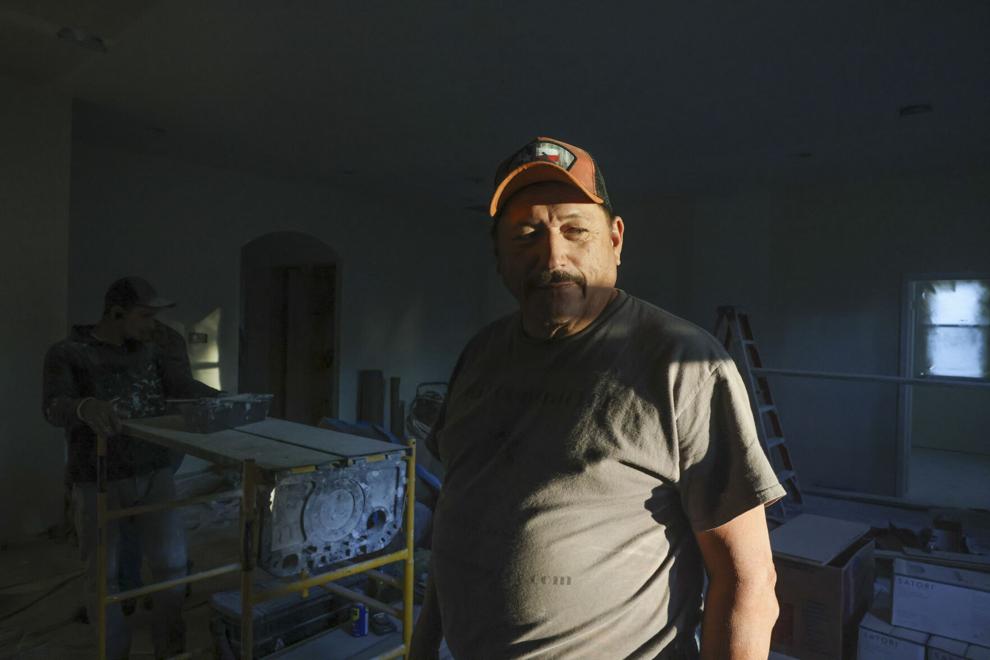 "They come here to work, to help their families," Benitez said of those who, like his workers, have arrived in the area after the storms. "Where there is work, they will go."
Like Cesar Zamora Amador, who came to the U.S. last year. Originally from the mountainous Nicaraguan department of Nueva Segovia, where coffee and corn grows and where his six-year-old son waits for him, the 33-year-old now lives with six other workers and his boss in a three-bedroom house. Out of every paycheck, he sends money to support his family back home.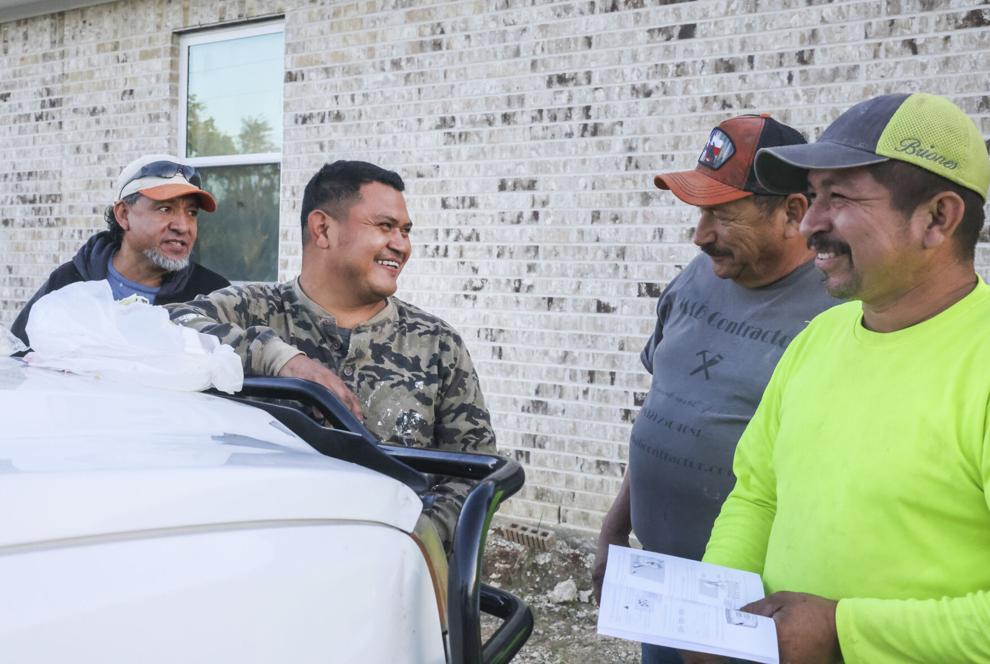 "By now, I've adapted, but I miss my family," Zamora Amador said in Spanish. Bringing his son to the U.S. is not an option, he explained, since the route is too treacherous. "It's very hard. He might arrive or he might not. So it's better not to. He's safer there."
Zamora Amador has set himself a deadline: After five years in the U.S., he wants to return to Nicaragua to see his son graduate from elementary school. Until then, he will be sending money to support his family and help them build a more comfortable life for him to return to.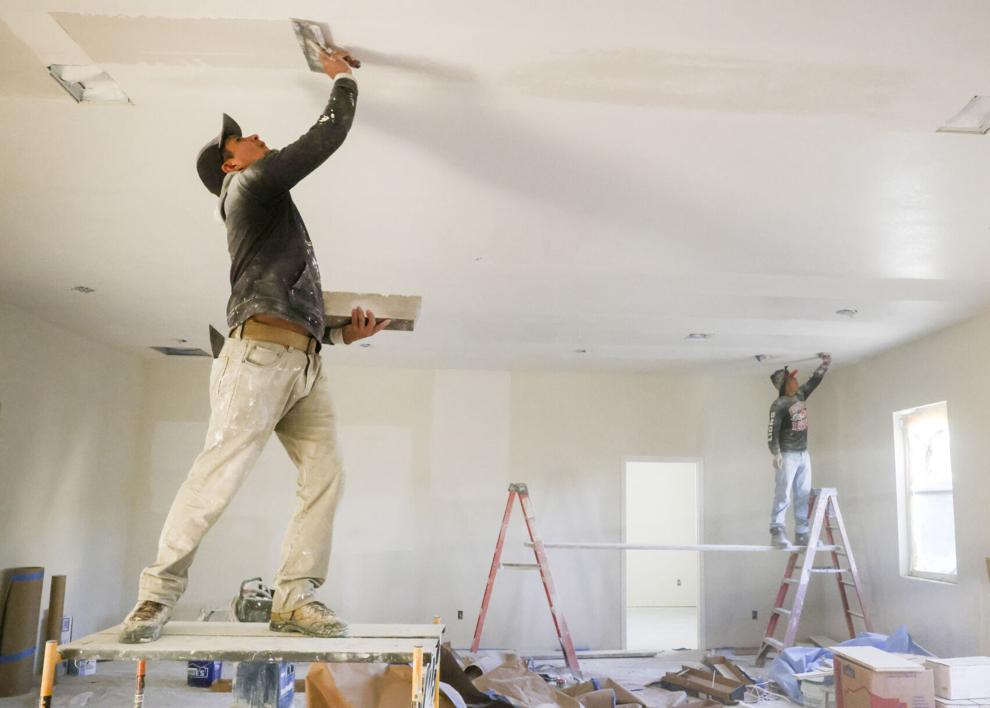 Benitez' men are unlikely to settle in Lake Charles. But if post-Katrina New Orleans is any indication, the influx of immigrants following the storms has the potential to change the demographics of the region long-term.
Whether immigrants are able to stay in the country legally depends on many factors, including their country of origin. While some might be able to apply for asylum or temporary protected status based on the conditions in their home countries, others are left with few options to obtain permanent legal status.
Among those who stay, many have come to desire a life outside of the big cities that once served as hubs for new arrivals to the country. Data analyzed by the Migration Policy Institute shows a trend among Hispanic and other immigrant populations to settle in areas of the country that previously saw little immigration, like the Dakotas and Louisiana.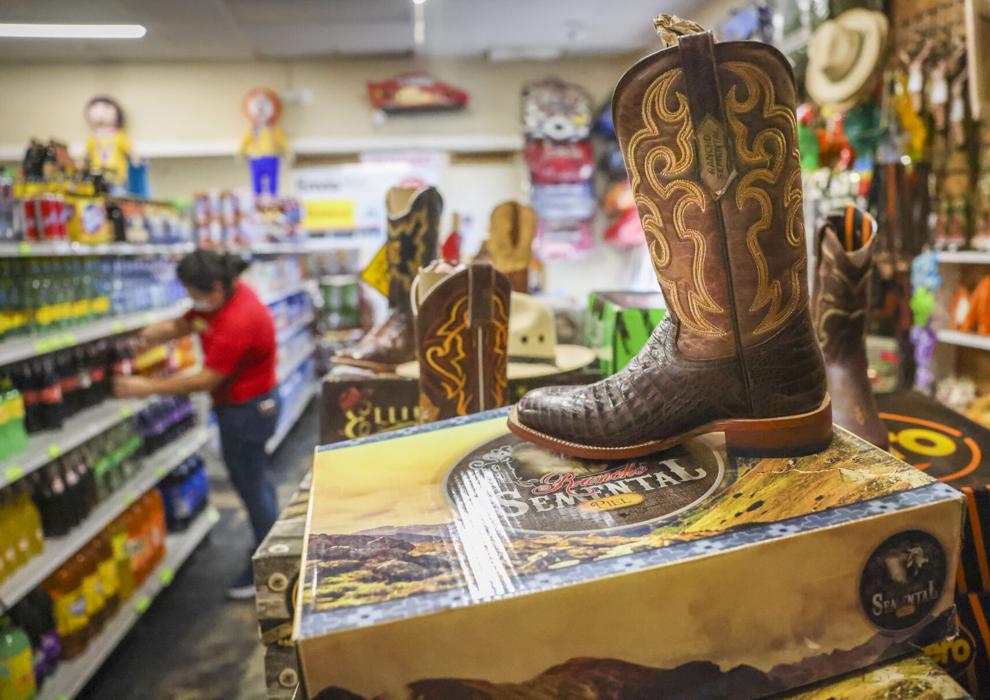 "It's a story for immigrants, generally," said Mark Hugo Lopez, the institute's director of race and ethnicity research. "There's been this growing geographic dispersion of the nation's foreign-born population."
For many immigrant families, smaller cities such as Lake Charles have a lot to offer, said Marinela Faria, a native of Venezuela and an administrative aide at Fairview Elementary School, where she helps Spanish-speaking families navigate the school system upon their arrival.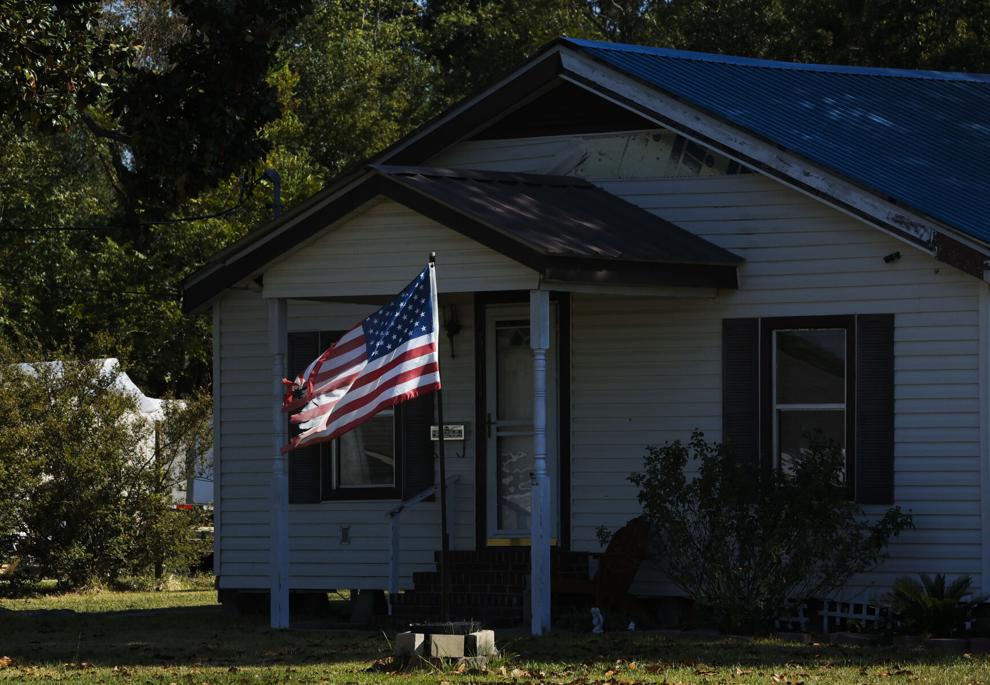 Little traffic, low crime rates, "Lake Charles is a charming town, perfect for people who come with children," Faria said in Spanish. "You don't have the problems you have in big cities."
And while most parents she interacts with have fears over their ability to settle into their new life, Faria said that her own experience with it often allows her to calm those anxieties.
"That experience gives me the opportunity to give a lot of comfort and support to the families that come here," she said. "It gives them peace."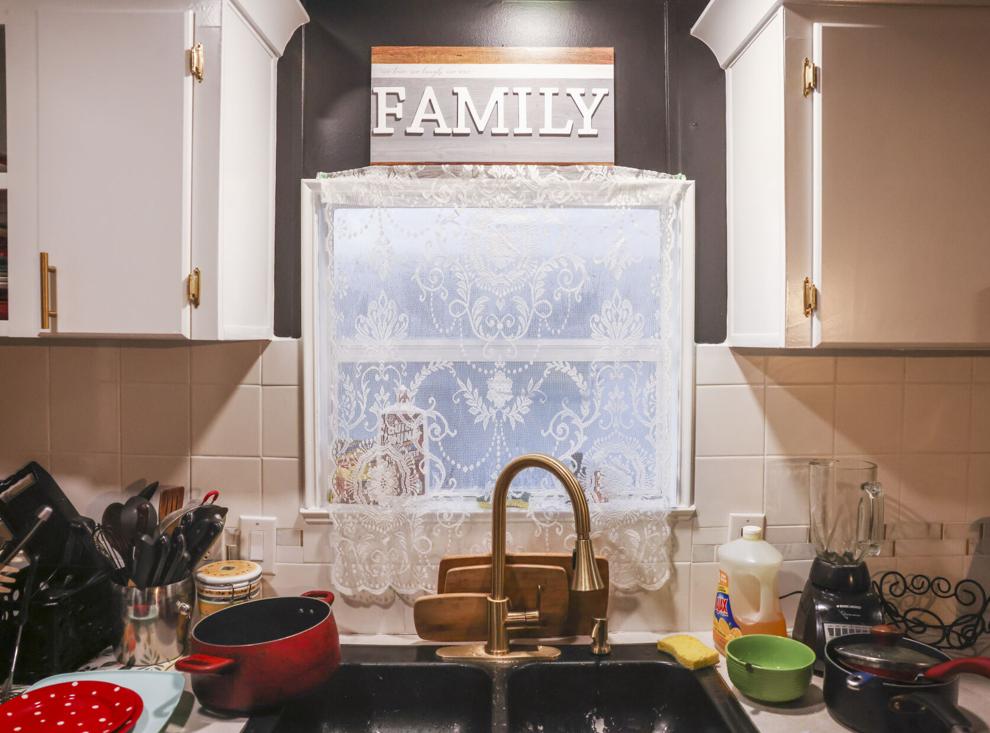 Faria doesn't expect the influx of immigrants from Latin America to slow, based on the number of families she takes in on a weekly basis. "Now that things are looking up, it seems like there are more people coming," she said of recovering Lake Charles. "The people who come and are able to secure a stable job, they stay."
And Fairview Elementary has taken steps to prepare. Since 2019, the school runs a dual immersion program, which involves teaching in both English and Spanish to a mixed group of students whose primary language is either of the two.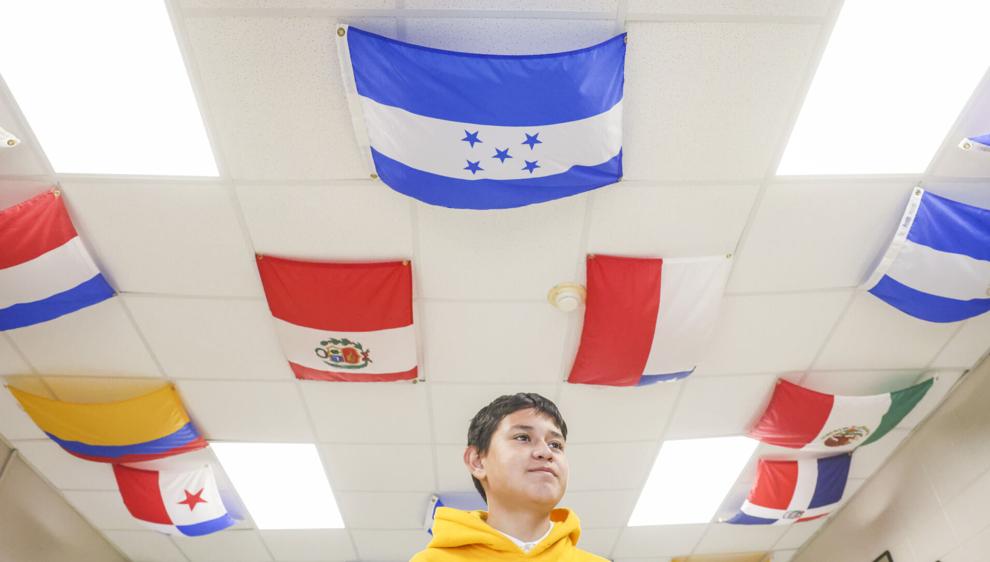 "If we didn't have that, we would be struggling," said Laurie Cunningham, the school's ESL coach. "It's been a life-saver for the district."
While general enrollment is still down after the hurricanes, the number of English-learning students picked up again shortly after the storms and has continued to grow since.
Recently, the school, which serves as the primary site for Spanish-speaking grade-school students in the district, received a $1.9 million grant from the Louisiana Department of Education to expand its programming. With it, the school is hoping to hire a Spanish-speaking social worker, change its name to reflect its focus on language-immersion and add more programming for students.
While data on the national origin of the local immigrant population is hard to come by, the school's data on its Spanish-speaking student population provides some insight. Out of the 199 Spanish-speaking students currently enrolled at Fairview, 125 are from Honduras. Mexico and Nicaragua were the second- and third-most common countries of origin.
Mexicans and Central Americans make up the largest immigrant group in the state, and Hondurans especially have settled in Louisiana in large numbers since Hurricane Katrina, driving the growth of New Orleans' Latino population.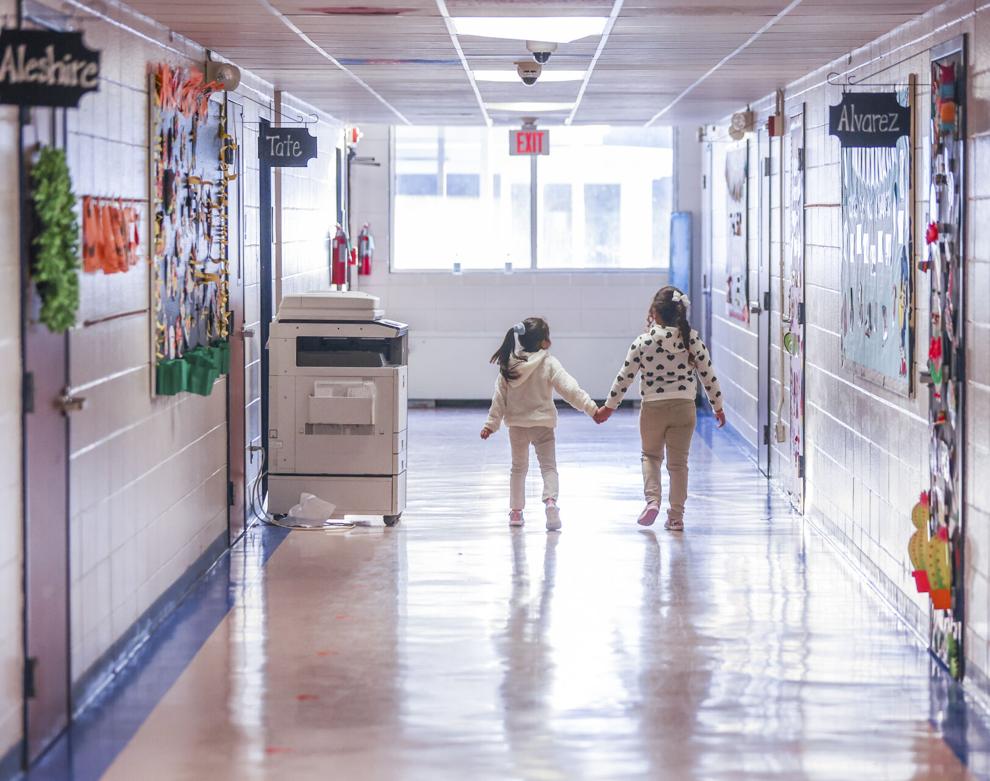 Since 2005, the difficult social and economic conditions that have driven Hondurans from their home country haven't improved.
In its 2022 World Report, Human Rights Watch detailed a host of issues plaguing the Central American country, including high rates of femicide, gang violence and widespread impunity for human rights violations.
Poverty also remains widespread. According to a 2022 report by the Center for Economic and Policy Research, a Washington-based think tank, 74% of Hondurans live in poverty, with 54% of households experiencing extreme poverty, based on estimates from the Honduran government.
Aleida Cabieles arrived in Lake Charles from Honduras by way of Mexico ten years ago. After a life marred by violence since her early childhood, she decided to make the trip up north to protect herself and her children. So, pregnant and with her two small children in tow, she embarked on the dangerous and difficult route, on trains, buses and on foot.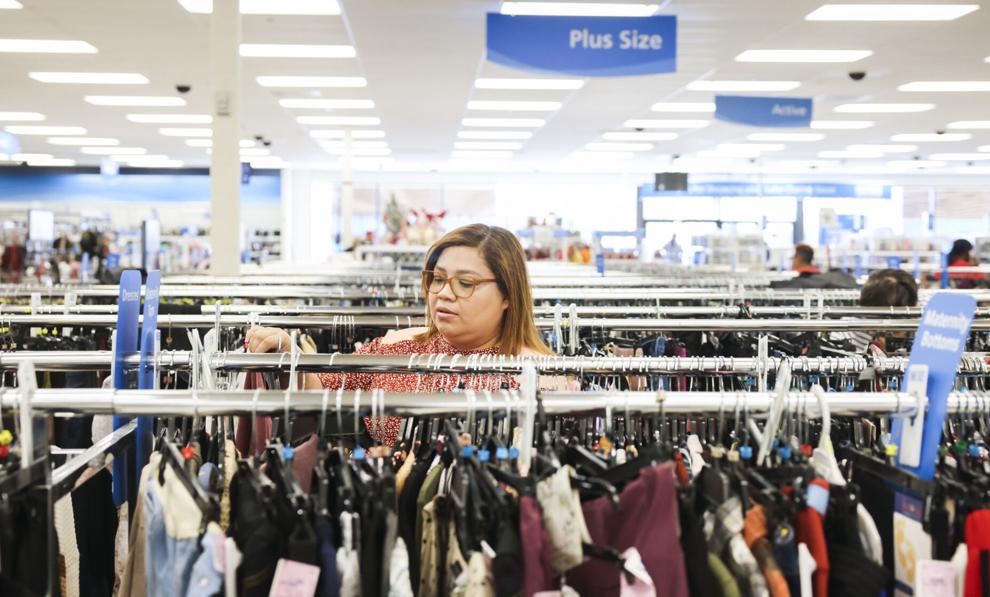 Cabieles said she feels comfortable in Lake Charles, mainly because of the "tranquilidad," the peace and quiet. After the storms, she briefly considered leaving, but couldn't think of another place she'd like to go. So the family stayed put.
"I have lived through some tough things here, but it has been worth it," she said. "I feel like Lake Charles has given me more than my own country."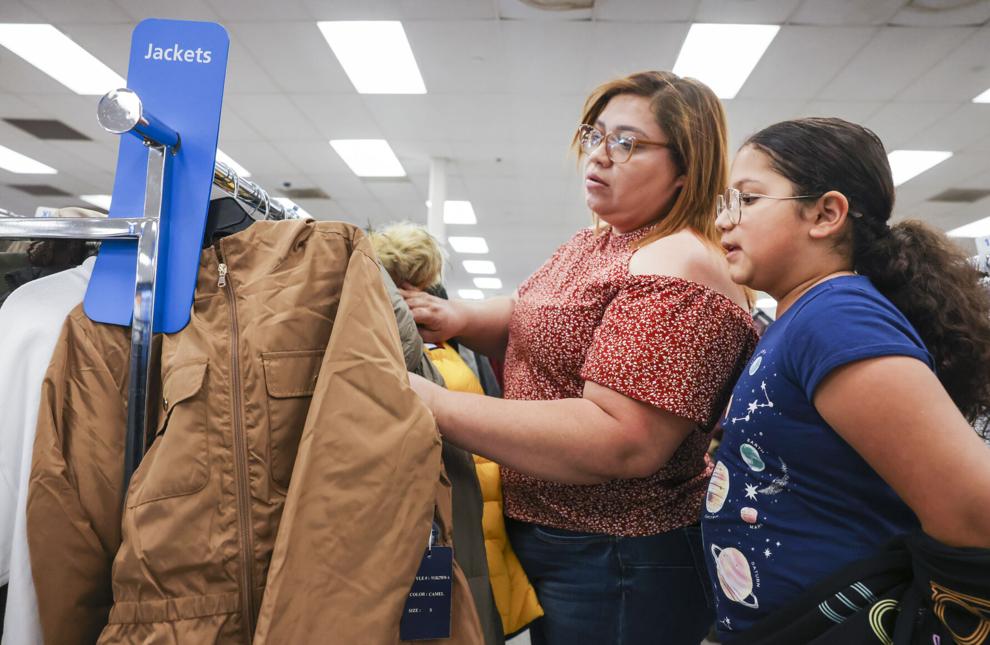 And recently, she has noticed the city change around her. When she arrived, there was barely anyone who spoke Spanish.
"It was difficult for me at times," she recalls. There were no restaurants serving authentic Latin American cuisine, no stores to buy staples for her own cooking.
Now, "it's much better for Latinos," she said as she picked up her order from a food truck serving Salvadoran pupusas in front of the Sabor Latino Supermarket & Deli.
The growing Latino population has served as a customer base for a variety of businesses, from grocery stores and restaurants to a true staple of any immigrant community: the cash checking place.
Venezuelan native Tamy Lopez runs El Paisano Services, where she offers international money orders, phone cards, document translations and a host of other services necessary for those whose lives are split between countries. A digital sign next to the counter displays the exchange rates offered when converting money to Honduran lempiras, Guatemalan quetzales and the Mexican peso for international transfers.
"We want to offer them this service so they don't feel excluded," said Lopez, who previously ran a Latino grocery store and food truck in Sulphur just outside of Lake Charles, both of which were destroyed by Laura. "They feel seen, because they say: 'These people understand me.'"