Radical social media influencers pushed false claims that Hindu nationalist groups were behind attacks in Leicester, sparking a backlash against the Hindu community, a report has claimed.
A new report by the national security think tank The Henry Jackson Society (pdf) claims that unrest has been falsely presented as involving organised Hindu extremist groups.
Leicester saw serious incidents of disorder following India's victory over Pakistan in an Asia Cup cricket match starting on Aug. 28.
Groups of men from the Hindu and Muslim communities, mostly masked or hooded, were seen in tense confrontations and stand-offs on the city's streets.
This then extended to Birmingham, including vandalism of property, assaults, stabbings, and attacks on places of worship leading to numerous arrests, voluntary interviews, and charges. There have been 55 arrests or voluntary police interviews.
The "Hindu-Muslim Civil Unrest in Leicester" report claims that this was a micro-community cohesion issue with Muslim and Hindu youth holding prejudicial attitudes towards one other.
Micro-Community Cohesion Issue
But in the immediate aftermath of the protests, mainstream media outlets falsely put early emphasis on Hindutva, or Hindu nationalism, organised extremism in the UK despite there being no evidence for such groups.
Report author and Henry Jackson Society research fellow Charlotte Littlewood told The Epoch Times that large think tanks, the press, and professional academics went on "a wild goose chase" to look for organised Hindutva extremism and Hindu nationalist organisation Rashtriya Swayamsevak Sangh (RSS) terrorists "only to find that there was a false narrative."
"Instead it should have been asked from the outset, who was making these claims and what is their agenda?" she said.
Littlewood said that false information was shared on social media platforms to spread rumours about the activities of Hindutva even though evidence of a Hindu nationalist presence in the UK is tenuous.
Some of the claims included accusations Hindu nationalists attacked a mosque, a man tried to kidnap a schoolgirl, and that three men had harassed a 14-year-old girl.
All three claims were rebutted by Leicester police.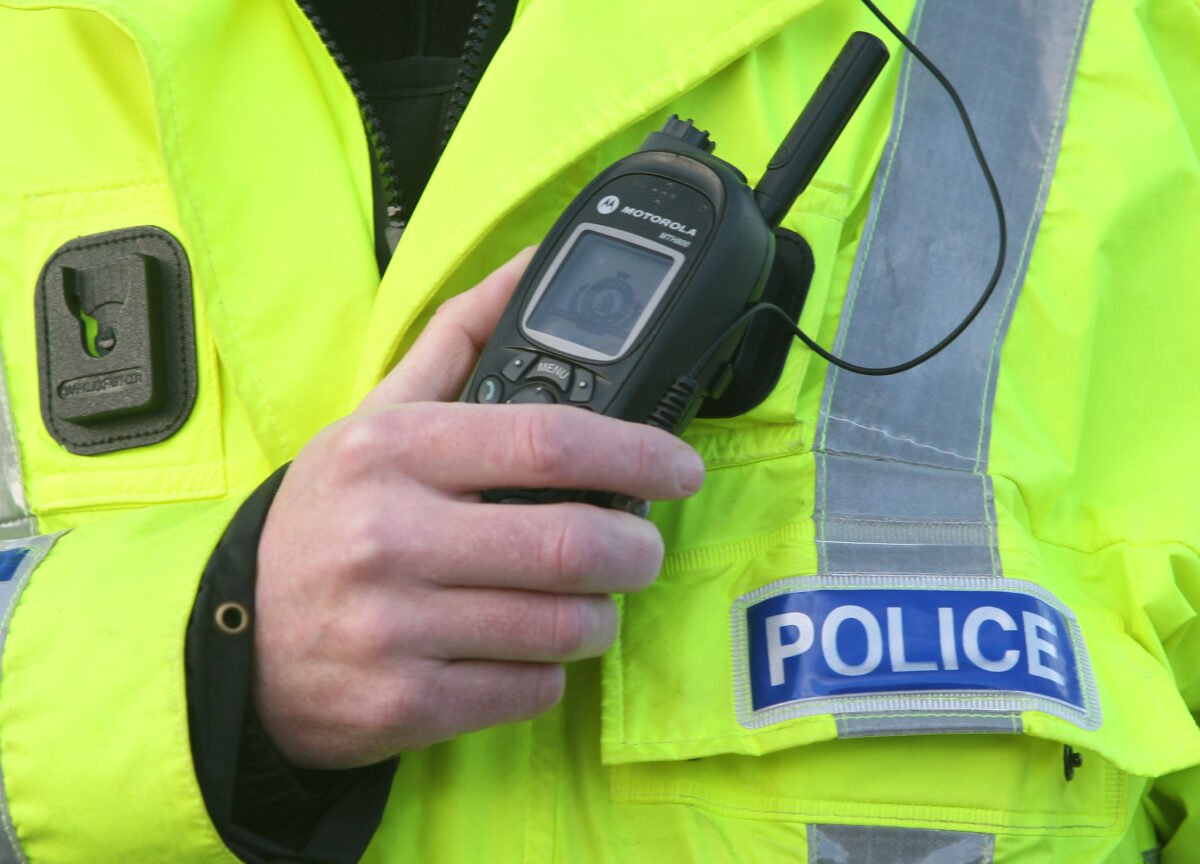 Social Media Influencers
Some media influencers have a large following.
Preacher Mohammed Hijab has 600,000 subscribers on YouTube, 148,000 on Instagram, and 81,000 on Twitter.
On widely shared footage on social media filmed at the time, Hijab told a crowd of Muslim men in Leicester that he had seen on Twitter people "getting raped."
Hijab also threatened to return should the Hindutva ever come out again.
He also posted on Instagram an image of himself leading a "Muslim patrol" through Leicester. The report noted that Hijab faced strong opposition from local Muslims.
Majid Freeman has 20,400 followers on Twitter and 17,200 on Instagram. He wrote on Twitter that this "was a very well coordinated attack by the RSS thugs in Leicester."
Freeman also recently called Hindutva "fascism" on Twitter.
On Sept. 9 Freeman posted a claim that a 17-year-old was grabbed by the neck by two Hindu men, but police responded in the thread that they were not aware of this incident.
Both Freeman and Hijab appeared in TV interviews on major channels talking on the subject.
Littlewood said she was already aware of influencers like Freeman and Hijab, and named several others who made extremist Hindutva claims in her report. But with Leicester, she said it was the first time she had watched social media campaigns from the inception to the end.
Echo Chamber
"I was able to watch on a granular level how they acted, who they were tweeting to, what kind of language they were using, and what kind of tools they were using," she said.
Among the wave of social media activity, one of the key rumours was that the Indian Prime Minister Narendra Modi's Bharatiya Janata Party was funding a bus of Hindutva from Birmingham to Leicester.
Littlewood said that this claim was "completely fabricated."
"They do the same thing every time. They work in an echo chamber and seek out causes that interest them," said Littlewood.
She said that social media influencers are often seen campaigning for anything they consider blasphemous, such as LGBT teaching in schools and films, and turning up at pro-Palestine rallies.
"They always get themselves in front of the camera, and they always try and find some political leverage, often labelling their detractors as racists in a bid to control the narrative," said Littlewood.
The report states that the successful spread of these claims led to a security threat posed to the Hindu community and attacks on their places of worship.
It suggests that broadcasters should perform greater due diligence on those brought in to provide expert commentary.
It also adds that those who have links or have expressed sympathy for extremist organisations should not be given a platform to provide their narrative.
Freeman and Hijab did not respond to requests for comment.
On Saturday, they responded to The Telegraph's coverage of the report.
Hijab told the publication that there is a "clear agenda against me… and the Muslim community at large." He added that the claims against him were unsubstantiated.
Freeman denied the claims, stating: "This is an agenda-driven piece of propaganda. The aim here is clear, to further demonise Muslims, while providing a bill of health to the Hindutva ideology that has driven the violence in Leicester."
Alexander Zhang contributed to this report.